Tag Archives:
self-loathing
DiCaprio takes break to focus on the environment – Entertainment – NZ Herald News
He'd better pedal a human-powered airship around the world if he wants to avoid looking like a hypocrite.
"I would like to improve the world a bit. I will fly around the world doing good for the environment," added DiCaprio…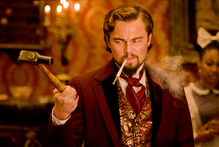 Posted in

Celebrity, Politics, Pop Culture, Technology
Tagged

celebrity elitism, celebrity guilt trip, climate change, DiCaprio, didn't get the memo: jets screw up your narrative, environmental hysteria, environmentalism, environmentalist nutjob, global warming, latest liberal holier than thou iteration, lip service, self-loathing, whoops
Comments Off
Jay-Z's "Occupy All Streets" T-Shirts Spark Outrage, Artist Exhibits More than a Million Flickr Images | Trending Now – Yahoo! News
 Hip-hop artist and clothing designer Jay-Z is being scrutinized for allegedly profiting off of the  Occupy Wall Street Movement.  Last week, friend and fellow business mogul, Russell Simmons tweeted a backstage photograph of himself standing next to Jay-Z, who was wearing a T-shirt that read, "Occupy All Streets."
Posted in

Celebrity, Finance, Music, Politics, Pop Culture
Tagged

1 percent pretending to be 99 percent, celebrity elitism, delusion, Jay-Z, Occupy All Streets, Occupy Wall Street, opportunism, profiteering, Rocawear, Russell Simmons, self-loathing
Comments Off
Fisker Karma Solyndra on Wheels | Fantastical Andrew Fox.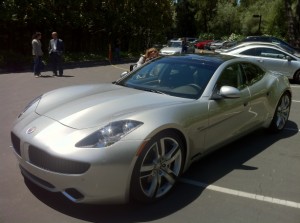 Fisker is manufacturing these gorgeous Leonardo DiCaprio toys in Finland. And the kicker, for those of you who would still claim that the risk of half a billion tax dollars is justified by environmental gains… contrary to the company's initial hype, the Karma will only run for thirty-two miles on its electric motors before its turbocharged gasoline engine needs to kick in (as opposed to the initial estimate of fifty miles). Once that occurs, the Karma gets about the same mileage as a Ford Explorer. Not the new Explorer, even. The older, gas-hog, body-on-frame model. We're talking twenty miles per gallon, folks. So much for your "green investment."
Posted in

Celebrity, Energy, Pop Culture, Technology
Tagged

Al Gore, Democrat party donors, eco-delusion, facepalm, Fisker investors, Fisker Karma, Ford Explorer, fuel inefficiency, gas hog, government malfeasance, Hollywood elitism, hybrid, Leonardo DiCaprio, self-loathing, waste of money, waste of tax money
Comments Off