Tag Archives:
Las Vegas
Marriage of Courtney Alexis Stodden and Doug Hutchison May be Illegal – Gather.com
The marriage of 51-year-old actor Doug Hutchison to 16-year-old Courtney Alexis Stodden could be illegal if her father has any say in the matter.
Can That 51-Year-Old Green Mile Actor Legally Marry a 16-Year-Old Girl?! – E! Online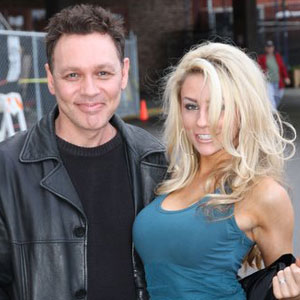 Related articles
Doug Anthony Hutchison, 51, marries 16-year-old aspiring country music singer in Las Vegas | Mail Online
[Says her mother:] 'She is a beautiful girl. She has real breasts, real lips, she's not plastic,'

Doug is best known for his role as prison guard Percy Wetmore in the film adaptation of Stephen King's The Green Mile, for which he received critical acclaim.

He later went on to act in supporting roles for films such as Shaft and Bait…
Rihanna dismisses performance criticism – San Diego 6

Nothing popped out. We didn't make out.