Tag Archives:
global warming
DiCaprio takes break to focus on the environment – Entertainment – NZ Herald News
He'd better pedal a human-powered airship around the world if he wants to avoid looking like a hypocrite.
"I would like to improve the world a bit. I will fly around the world doing good for the environment," added DiCaprio…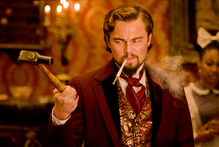 Posted in

Celebrity, Politics, Pop Culture, Technology
Tagged

celebrity elitism, celebrity guilt trip, climate change, DiCaprio, didn't get the memo: jets screw up your narrative, environmental hysteria, environmentalism, environmentalist nutjob, global warming, latest liberal holier than thou iteration, lip service, self-loathing, whoops
Comments Off
Climategate 2 Emails Loaded with Bombshells | Heartlander Magazine.
… the Climategate 2 emails show scientists at the forefront of global warming activism acknowledging serious flaws in alarmist global warming theory, working together to hide data contradicting alarmist global warming theory, and taking concerted and nefarious action to ruin the careers of scientists and peer-reviewed science journal editors who publish studies and data that undermine alarmist global warming claims.
Posted in

Energy, Politics, Technology
Tagged

alarmism, attacks on skeptics, climate change, climategate 2.0, Climatic Research Unit email controversy, deception, Environment, flawed climate models, fraud, global warming, Intergovernmental Panel on Climate Change, nefarious action, University of East Anglia
Comments Off